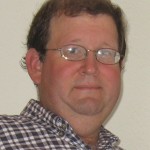 Hello. I'm Don Cudd, a freelance writer,  teacher and tennis guy living in Sweeny, Texas and working all along the Texas Gulf Coast.  As with any freelancer, my clientele tends to change with the wind, but, as of July 2016, my main couple of "clients" are The Bay City Sentinel, for whom I  cover local news and sports in Matagorda County, and Brazosport Christian School where I am the yearbook advisor, tennis and cross country coach and jack-of-all-trades substitute teacher.  I also serve several other publications from time to time and maintain an ever-growing group of other clients who come to me for help with their varied projects:  ghost written books and blog articles, editing, marketing materials,  tutoring,  home school curriculum development and more.  The "Tennis Guy" part of my title above is a reference to my on-going project of building the Gulf Coast Tennis Association. I am a founding director and acting president of that exciting group that we officially got off the ground in the summer of 2016.
Now, be warned. This next sentence is a doozy.  I live my life for my (and our world's) savior, Jesus Christ.
I'm not blind or naive. I realize that makes a lot of folks nervous. That's all part of the stumbling block effect the Apostle Paul warns us about: "So then, each of us will give an account of himself to God. Therefore let us stop judging one another. Instead, make up your mind not to put any stumbling block or obstacle in your brother's way." — Romans 14:12-13
It's the devil's great irony: we Christians often lose people for God by simply talking about Him too much.
So, through many trials, God has taught me to simply not talk about Him as much as I think about Him.
But this site is one place where I unabashedly write about Him and all the glorious, victorious ways he has moved in my life. Yes, this site is mostly a marketing tool — my introduction to people who may be thinking of hiring me for something.  But I consider the Spiritual Encouragement category the most important  — even though, yes, I have more or less buried it at the bottom of the list to the right. (I believe that's in keeping with God's great marketing strategy). That's the section I update most often, and it's the one I'm really hoping you'll read — and share.
I am confident in my God given skills — because they come from Him. If there's a chance I can be of service, I know you will find me to be an exceedingly competent (but definitely not perfect!) media guy: writer, editor, designer, communication consultant, audio/video producer, whatever (and people say I'm even turning into a decent little tennis coach too). I pray you won't let my faith scare you away. God intends it to be an inspiration.
Thanks again for stopping by!  Let's stay in touch! Click the contact link above (or just comment on an article). You'll see I'm pretty big on getting back fast to interesting folks like you.